Our resource pool is a surging wave of highly trained individuals whom we are proud to depute.
We, at ISI, look beyond our immediate needs. Our focus on the horizon has encouraged us to help build a strong resource pool that supports the industry. Our induction of manpower is just not a rudimentary briefing, but an exhaustive training program. We hone skills, help build reflexes and train our personnel to develop instincts, through skill development. The strength of our operations lies in our personnel whom we nurture through training. Our empowerment of women is not just a slogan, but an active involvement in pitchforking them onto the tracks of dignity.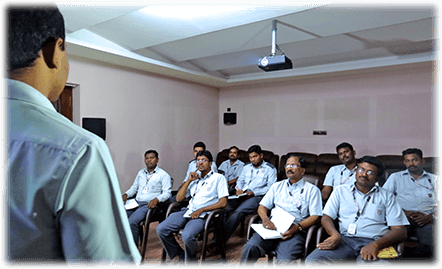 Security Training & Recruitment
A company is as good as its employees. We, at ISI, cherry pick the most suitable candidates and put them through induction and advanced training before deployment. To meet the needs of the industry better, we have a predisposition towards ex-servicemen. The gallant members of the armed forces who choose to retire after a brief engagement period form the bulk of our personnel. With training and discipline ingrained through military service, it becomes easier to hone their skills for re-alignment with corporate and industrial requirements. One of the toughest demands of maintaining a foolproof security grid is the need to ensure alertness of personnel at odd hours. Ex-servicemen soak up the demands with amazing human endurance. Our dedicated training schools turn out batches of the best-trained personnel for security service. Able-bodied civilians who are also selected morph into professional security personnel with quick reflexes, impeccable discipline and smart turnout of regimental levels.  We pride on our personnel and offer solid support to operations through monitoring, reporting, liaison, control rooms and quick reaction teams for swift intervention in required circumstances.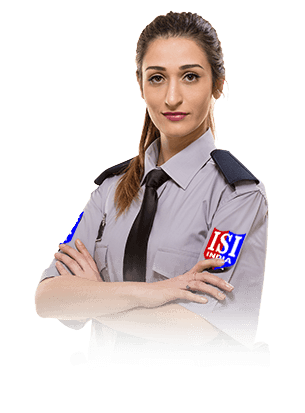 Lady Guards
The winds of change sweeping across industries and manufacturing hubs see an increasing number of women employees. To maintain security without infringing on the rights of women employees, we, at ISI have been one of the pioneers in providing benchmarked training to Female Security Guards who have later been deployed in major industries. Our Lady Guards undergo rigorous training almost similar in nature to that of males to provide support for seamless execution of services. We empower women to meet the rising challenges, offering dignity to other women employees of clients. The clients where our female guards have been deployed have benefitted immensely with smooth operations, free from apprehensions of employee misconduct. The guards we deploy are able bodied and fit to handle situations that warrant intervention, and this quality is common to both genders of guards.