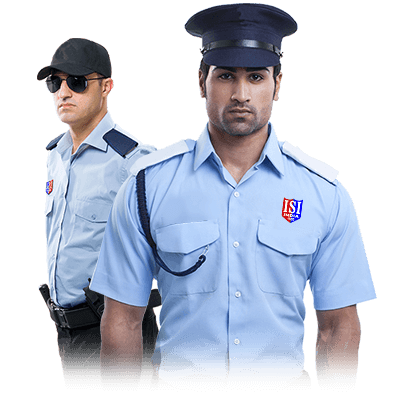 Security
One size fits all is a misnomer in security domain.
Our deployment of personnel is pursuant to threat perception and vulnerability assessment of client premises by our specialist team. This has helped us to design the most effective security grid covered by a system of checks and reporting procedures. One size fits all is a misnomer in the security domain. The scale of operations, nature of operations, location, threat level, etc. are just some of the factors that determine the design of solutions. At ISI being best among top ten security services, our approach to clients is customization by default to meet specific needs. Threat is dynamic, and a solution can never be expected to remain effective forever. At ISI, we rely on a system of feedback that helps us to ramp up operations to meet changing threat perceptions. This has resulted in designing the best solution for clients, regardless of changed circumstances.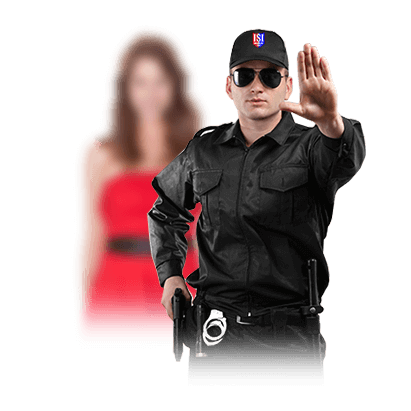 Man Guarding
Our rostered personnel have consistently proven how quick reflexes can save situations.
Predominantly drawn from the uniformed services, our armed and unarmed guards detailed for Executive Protection Operationsare highly trained professionals. Experienced veterans who have seen live duty in pressure pan situations, our rostered personnel have consistently proven how quick reflexes can save situations.Our armed guards, licensed to carry firearms provide close quarter security in a discreet manner or displayed with deterrent results.There is no real substitute for training and experience. The personnel we employ are of the highest calibre, having seen active service in defense and paramilitary forces. With instincts and a level of alertness honed through years of service squaring up to foes, these veterans undergo additional induction training at our institutes.
This transformation brings the best of two worlds to offer a team of the best personnel to man strategic locations and for all Executive Protection Operations. Discipline, reflexes, alertness, demeanour, integrity, loyalty, reports, feedback and assistance beyond the call of duty are some of the hallmarks of our personnel, which have been consistently appreciated by our clients. With ISI Security, organisations and individuals are assured of superior-in-class services, backed by the commitment to excellence, a reputation spanning three decades and extensive experience.
Risk mitigation services in a challenging environment call for specialized training and deployment of personnel. Without dulling the instincts, reflexes or capability, security personnel need to man locations and safeguard assets without causing discomfort to clients and their business interests. This calls for the use of tact with tactics. And,we at ISI, prove it best with our highly trained manpower, who respond when necessary, with the right measures, with discretion and dignity.
The only difference between the smile of a visitor or an intruder at an ISI manned location would be one of appreciation by the former while the latter would smile with agrudging respect for efficiency – a smile nevertheless.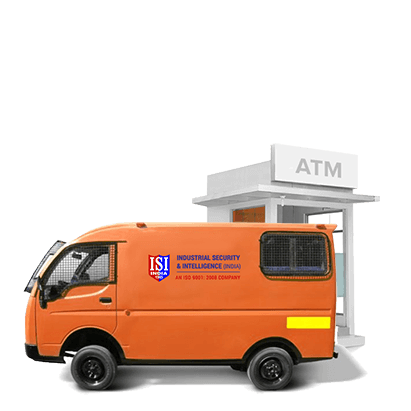 Cash Logistics
A service that calls for careful planning & clock-work like precision during execution.
Logistics movement of cash and bullion in the changing social environment riddled with rising crime places demands on super safe processes. The evolving scenario requires a response that is commensurate to match heightened threats. The movement of cash and bullion is not just about the provisioning of vehicles, drivers, and guards. It is a service that calls for careful planning and clockwork like precision during execution. Route planning, alternate route information, pilot trips, traffic congestion, inputs from various sources, traffic congestion, ground support and lightning fast reflexes in the sturdiest vehicles are a few of the pre-requisites. This has helped us to meet critical requirements of clients in record time to ensure smooth operations of clients businesses.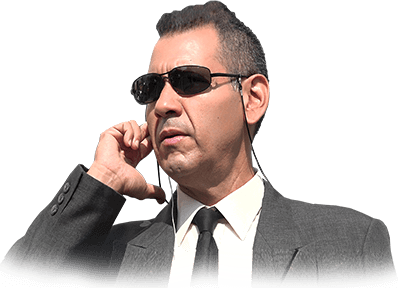 Consulting Investigation
Investigation is a fine art of intuition guided by the science of criminology.
Our experts practice investigation to perfection that has consistently given results, impressing our clientele. Antecedent checking, incident investigations, and verification of threat inputs are just some of the services that form part of our consulting investigations unit. Organizations, large and small alike have relied on us to file reports on personnel and incidents, which have stood up to scrutiny, facilitating suitable administrative action.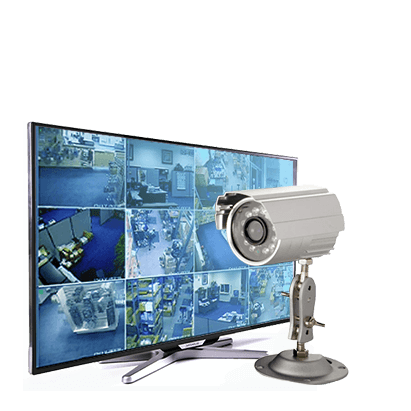 Electronic Security
Technology and equipment have helped in the creation of innovative solutions.
The Guard Control Systems and Electronic Tags that we rely on for our operations are some of the measures that have helped to streamline operations. Technology is a vital facilitator for real-time updates that have helped in the design of comprehensive solutions. The success of a security solution hinges on the time taken to pre-empt or respond to situations, and we at ISI, optimize solutions with the perfect blend of technology, processes, and manpower as best of top 10 security services.