At ISI, the need for intensive training and briefing has reaped rich dividends.
Our bespoke solutions are made possible by our reliance on tried and tested dynamic processes to train, induct and cross train our personnel, regardless of level or proficiency. Our establishment of residential training schools for personnel in multiple centres has helped us to deploy highly motivated and cross-trained personnel. Improper use of technology enabled devices can seriously hamper security procedures. At ISI, the need for intensive training and briefing has reaped rich dividends. Our able-bodied personnel undergo rigorous training at these schools before deployment, leading to a qualitative difference in every aspect of service during a tour of duty.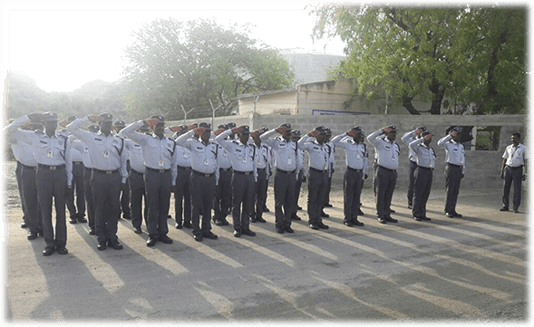 Our regional control rooms are manned round the clock for monitoring routine processes and operations that may require urgent intervention.

Quick Reaction Teams integrated with the control rooms are dispatched when intervention is necessary, with an intensity as determined by nature of business and risk.

We have embraced technology to streamline processes in a manner that has facilitated rapid response and generation of reports. Our operations rely on a balanced system of checks and counter checks, involving machines wherever appropriate.

The levels of vigilance attained are as a result of military discipline among our personnel. The long list of accreditations is a testimony to our high standards of achievements.

The waypoints in our journey to our present position as an established forerunner in bespoke security solutions are studded with achievements that are a first in many parameters.