Integrated facility management solutions for seamless functioning
At ISI, we understand the need to offer integrated solutions that permit clients to focus on core areas of functioning. It is important that organizations do not lose the plot and operational efficiency, by focusing on facility services. The facility management services that we offer support the operations of clients with superior solutions. Our integrated solutions focus on:

Cleaning Services

Catering Services

Technical Services

Support Services
Management of manpower intensive, routine operations to ensure facilities function round the clock, is an entirely different ball game altogether. At ISI, we possess the resources to handle large scale operations seamlessly. The procedures, the hierarchy, the equipment and management of personnel have been honed over years of experience and a rock solid reputation in the domain, making us the most suitable facility management services provider.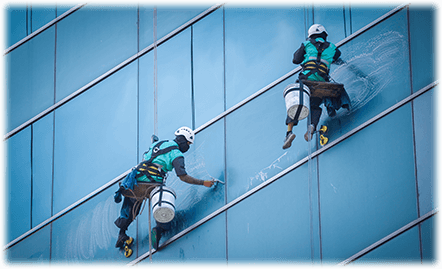 Design of solutions to meet special and specific requirements
Domains and requirements vary, and we at ISI, design solutions to meet all requirements on the basis of unique demands and site layout. Of particular relevance is the dynamic design of solutions, which permits scaling without as much as disturbing the workflow. The emphasis has always been on consistency, and the need to ensure that managed sites convey a sense of hygiene and warmth, day in and day out. Experience has no substitute
We have put together processes and designed response mechanisms based on experience. The experience we have gained over the years has been analyzed, while the detailed reports on situations and requirements aiding us in designing solutions that have impressed clients. Our success stems from a two-fold approach – preparations and processes. We rely on the best preparation and proceed as per preparation.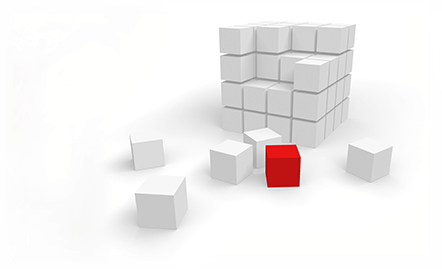 A suite of services offer comprehensive solutions
Our integrated solutions consist of modules offered to organizations. Clients pick and choose services, at times opting for comprehensive packages that lend an edge in operational efficiency. The SLAs we enter into with clients often appear like a prequel to services. Functions mentioned in the agreements are carried out without dilution or inefficiency at any stage of processes, making the SLAs a true representation of expected services.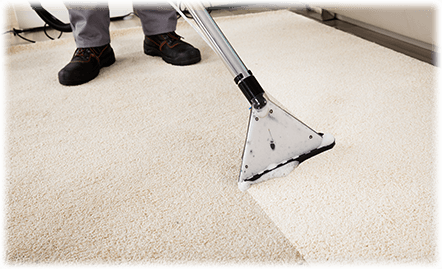 Our lean verticals redefine the concepts of clean
The dynamics of facility management deputation entirely depends on the scale of operations of the client. We blend the use of manpower with automated equipment, depending on the need and the area of operations. The role and performance of humans and machines differ, and our solutions are designed after ascertaining the requirements. Our offerings include:
Relocation cleaning services at both sites

Winding up cleaning surfaces
Segregation & Waste Disposal services
Comprehensive cleaning & preparation of new location for occupancy
Mandatory servicing to bring fixtures and appliances to functioning capacity

Specialized cleaning services during parties, functions, meetings, fetes, exhibitions

Chemical wash of glass surfaces
Gentle suds shampooing of area rugs & carpets
Floor cleansing service
Furniture refurbishing services

Routine cleaning services

Surface Sanitization
Dusting
Furniture cleaning
Fixtures cleaning
Washroom sanitization
Pantry sanitization
Chemical wash of glass surfaces

Periodic cleaning services

Steaming and sanitization of pantry & washrooms
Stubborn stain removal
High-rise glass cleaning services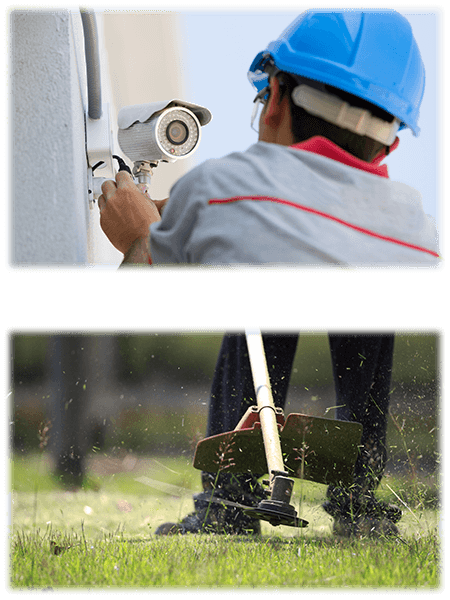 Prevention of chaotic management
Co-ordination is the key to managing sites, regardless of site. Multiple layers of management handling various operational aspects without co-ordination is the perfect recipe for chaos. With ISI Facility Management, you get one agency that handles all your requirements, seamlessly, in a coordinated and professional manner, running on proven processes. Micro is managed, while the macro is co-ordinated.
Our legendary management expertise lends teeth to Property Services
Is your organization looking for a reputed agency to offer technical assistance for managing projects, from inception to routine operations? Using ISI Property Services is all about harnessing our potential, and the excellent resources we have on hand to assist in the rollout of projects. We handle:
Documents verification to unearth possible litigation
Technical consultancy
Project Management Services
Vendor Empanelment advisories
Building regulatory compliance verification and assistance
Technical maintenance and AMC Liaison
Structural modification
Janitor services
Layout and maintenance of green areas
Parking solutions
Exterior maintenance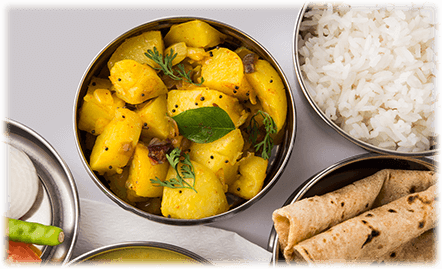 Hitting the right balance between nutrition and palate
Catering and pantry services is all about hitting the right balance between nutrition and taste. Flatulence, heavy feeling, insufficient nutrition, lack of taste, poor variety and lack of hygiene are some of the problems that plague catering services dishing out food to a workforce. Our catering services are full-fledged operations including the services of a dedicated nutritionist for large operations, while smaller operations receive inputs from nutritionists. Our catering operations are designed to provide wholesome, healthy and timely food to the work forces of organizations with clockwork like efficiency.